CNAS Departments

There are 13 departments within the College of Natural and Agricultural Sciences, reflecting the deep diversity of programs and research. Each offers a unique and real learning experience, access to excellence and a dynamic learning environment. The college is making a difference, today and tomorrow.
---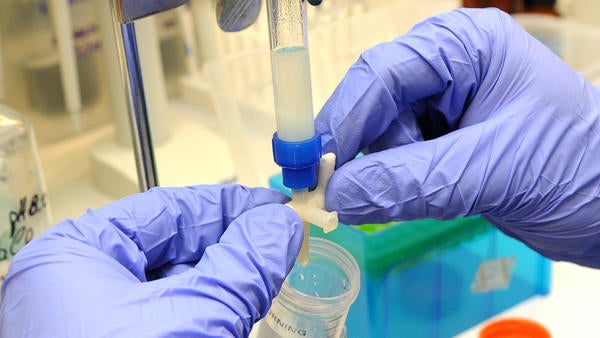 Biochemists study life at the chemical, molecular, and cellular level. The Department of Biochemistry includes the following areas of concentration: molecular biology, physical biochemistry, molecular endocrinology, plant biochemistry & molecular biology, signal transduction, and biomedical research.
Major: Biochemistry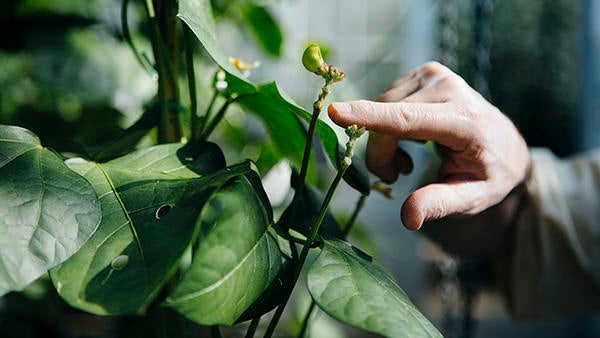 One of the oldest and largest departments on campus, the Department of Botany and Plant Sciences is unique in its integration of basic and applied plant sciences. It has particular strengths in plant cell biology, plant responses to environmental stresses, plant ecology, genetics, genomics, and evolution, as well as strong programs focusing on subtropical crop plants.
Major: Plant Biology
Minor: Plant Biology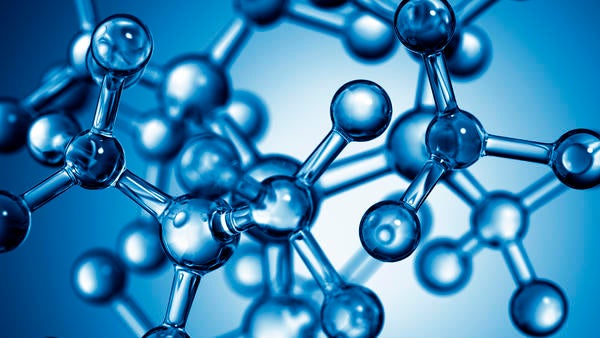 Chemistry is considered the central science because of the essential role it plays in diverse interdisciplinary science ranging from structural biology and nanotechnology to manufacturing, medicine and the environment. The chemistry discipline is evolving and the boundaries between traditional sub-disciplines are disappearing. The Chemistry faculty are engaged in research that includes: physical chemistry, bio-analytical chemistry, synthetic chemistry, chemical biology, inorganic and materials chemistry, and computational chemistry. The Chemistry faculty also includes cooperating faculty members (CFMs) from 5 other graduate programs. The Department offers a B.A. and ACS certified B.S. undergraduate degree in Chemistry (with options in Environmental, Chemical Physics, and Chemical Biology), and M.S. and Ph.D. graduate degrees in Chemistry.
Majors:  Chemistry | Chemical Physics | Environmental Chemistry
Minor:  Chemistry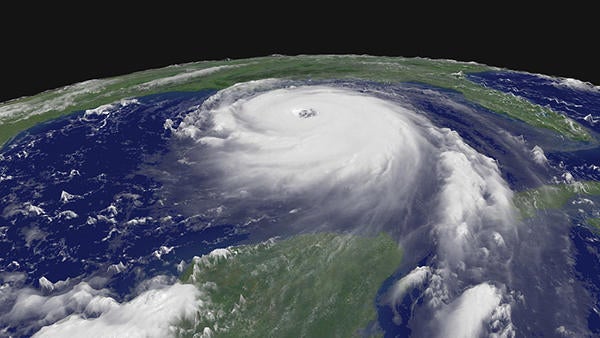 The Department of Earth and Planetary Sciences focuses on research and education about Earth dynamics and history, planets inside and outside or our solar system, and life in the universe. Students and faculty investigate geological processes operating at a wide range of spatial and temporal scales and our research interests span many disciplines within the Earth and Planetary Sciences.
Majors: Earth Sciences | Geological Sciences | Geology | Geophysics
Minors:  Geology | Global Climate Change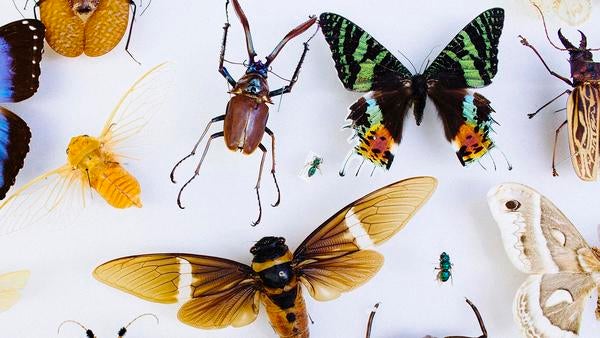 The Department of Entomology at UCR, ranked among the top two in the nation, studies insects at the molecular, cellular, organismal, and population levels. Current research specializations include: arthropod vectors of plant pathogens, biological control, insect behavior, chemical ecology, ecology, morphology, pathology, pest management, physiology, insect-plant interactions, systematics, toxicology, insecticide resistance, medical/veterinary entomology, molecular entomology, neuroscience, and urban entomology.
Major:  Entomology
Minor:  Entomology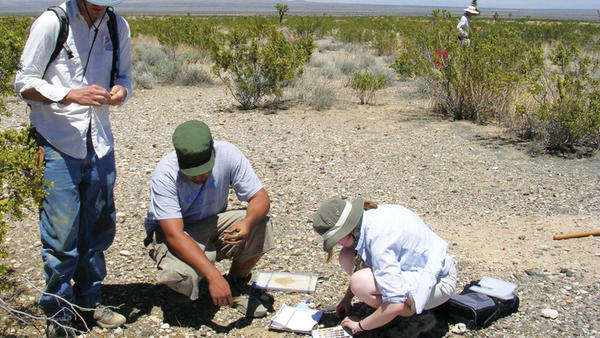 The Department of Environmental Sciences is a multidisciplinary department, with faculty in a broad range of natural science disciplines. The faculty seek to expand knowledge of the physical, chemical, biological, and human components of the Earth System, through cutting-edge research, rigorous student training, and service to the community. The Department offers B.A./B.S. undergraduate degrees and M.S./Ph.D. graduate degrees in Environmental Sciences (ENSC). Specialization areas at the undergraduate level include Soil Sciences, Hydrologic Sciences, Atmospheric Sciences, Environmental Toxicology, and Environmental Management.
Majors:  Environmental Sciences
Minor:    Environmental Sciences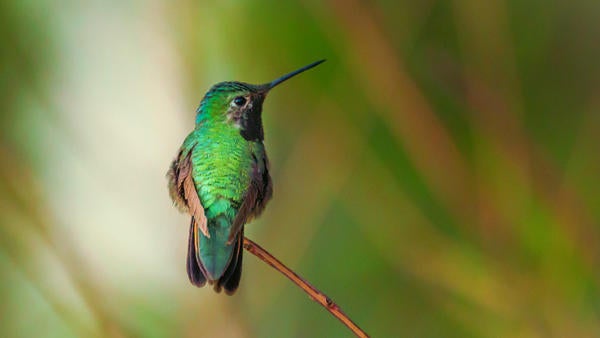 Our department conducts research, teaching, and service in many areas of the life sciences, including animal behavior, behavioral endocrinology, biomechanics, cell biology, conservation biology, ecology, ecomorphology, evolution, genetics, physiology, population biology, systematics, and theoretical ecology. Our graduate program is also named EEOB and offers Master of Science and Doctor of Philosophy degrees, with an emphasis on the latter.
Major:  Biology
Programs of Specialization:  Medical professions | Laboratory technology | Allied health professions | Teaching credential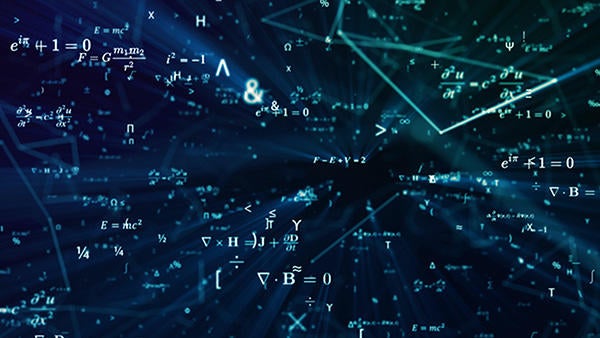 UCR Mathematics offers diversity in research and the unique opportunity to learn from some of the most prominent mathematicians in the country. The Department currently houses 25 faculty members, 15 post-docs and over 80 graduate students, with research expertise in algebra, analysis, applied mathematics, geometry, topology, mathematical physics and combinatorics. At the graduate level, we offer a M.S., M.A. and Ph.D. At the undergraduate level, we offer B.A. and B.S. degree programs that share a common, solid mathematical foundation but differ in their specializations in the pure and applied areas of mathematics. In addition, we offer a B.S. in Math for Secondary Teachers.
Majors:  Mathematics | Computational Math | Pure Math | Applied Math | Mathematics for Secondary School Teachers
Minor:  Mathematics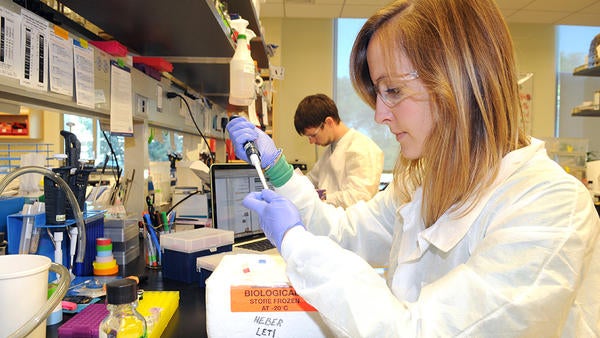 The Department of Microbiology and Plant Pathology takes a multidisciplinary approach to research on the basic biology of plant pathogens and microorganisms. Our department has its roots in the Citrus Experiment Station, which was established in Riverside in 1905. Represented among our faculty are experts in the fields of disease control, genetics, genomics, bioinformatics, molecular biology, cell biology, biochemistry, ecology and evolutionary biology. Emerging areas of research include invasive species that threaten agricultural production and ecosystems, small RNA biology, and microorganisms that cause disease in animals. Faculty teach courses in the disciplines of Microbiology and Plant Pathology and also contribute to other teaching in the life sciences. The department offers the B.A./B.S. degres in Microbiology and M.S./Ph.D. degree in Plant Pathology. We also participate in the Plant Pathology, Nematology and Pest Management track of the B.A./B.S. program in Plant Biology and the interdepartmental M.S./Ph.D. program in Microbiology.
Major:  Microbiology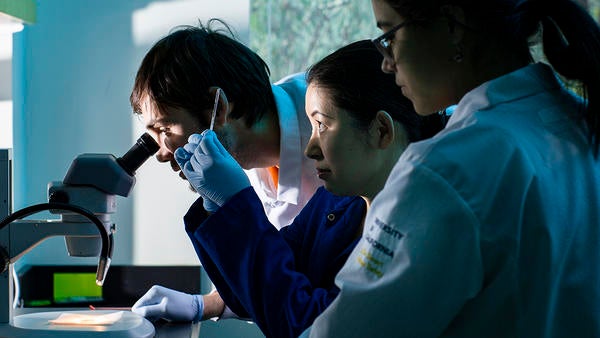 The Department of Molecular, Cell and Systems Biology takes multidisciplinary approaches to understanding basic cellular processes in tissues, including the nervous system, as well as more integrative levels of analysis, including behavior. Some of the areas of study include mechanisms of toxicity, membrane transport, reproductive biology and fertilization, brainstem and spinal cord control of locomotion, and many others.
Majors:  Neuroscience | Cellular Biology | Molecular Biology | Developmental Biology
Minor:  Neuroscience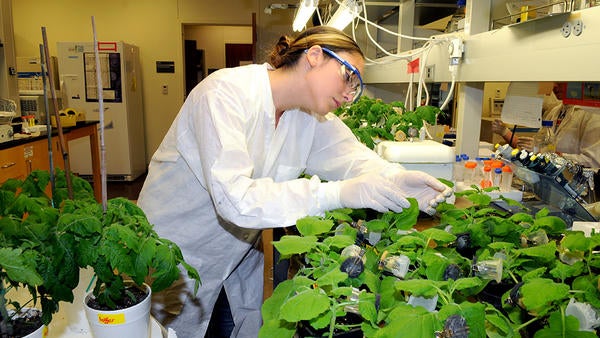 The Phylum Nematoda includes the most abundant and diverse multi-cellular organisms on Earth. A small fraction of nematode species are parasites of humans, livestock, or agricultural crops. Certain nematodes are helpful, including some that are used to manage harmful insects. The Department of Nematology's research on nematodes benefits humanity and enhances our understanding of Earth's biodiversity.
Major:  Nematology (unavailable for undergraduates)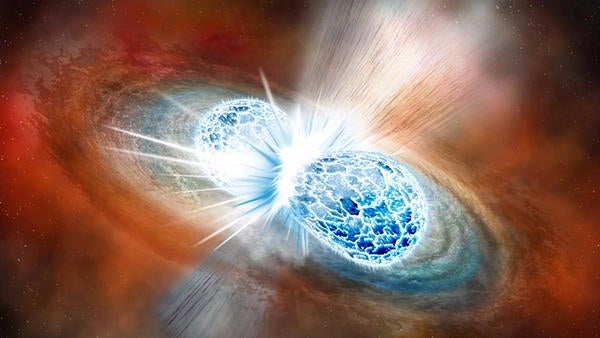 The Department of Physics and Astronomy seeks greater understanding of the origin and structure of the universe, and the basic interactions which govern it. It also seeks atomic and molecular scale understanding of condensed and biological material systems and to provide the nucleus of interaction between materials and biological engineering and science researchers at UCR.
Majors:  Physics | Standard Physics | Applied Physics | Biophysics | Physics Education
Minor:  Physics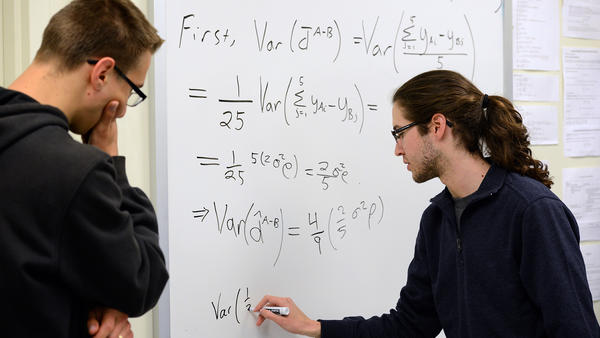 Defined as the science of learning from data, statistics has become central to virtually all scientific experimentation. The Department of Statistics is renowned for its emphases in statistical computing and quantitative management, and its Statistical Consulting Collaboratory, which provides faculty and students a rich environment for collaboration in research and instruction, emphasizing statistical/quantitative approaches.
Majors:  Statistics | Statistical Computing | Quantitative Management
Minor:  Applied Statistics